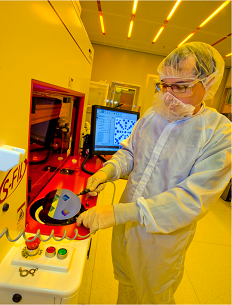 About Us
aBeam Technologies offers a variety of products to improve semiconductor manufacturing and nanofabrication. Our products are used to simulate and optimize nanolithography, metrology, maskmaking, and defect inspection. They are also used in the design and optimization of semiconductor equipment. In addition, the company sells photomasks and e-beam pattern generators, as well as provides top-level nanofabrication.
Our customers are top level semiconductor factories, equipment makers, as well as R&D labs and universities. aBeam Technologies has its headquarters in California, USA, representative offices in Japan, Taiwan, Korea, and Europe, and a group of physicists and mathematicians in Russia. Please check the contact page for more information.
Semiconductor equipment is expensive. The chance to improve tool quality, enhance process quality, or extend its lifecycle for next generations makes our software a great return on investment. Details about our products and how they are implemented are listed in the Applications below; details about specific products are described in the Products area.
Open Positions
Sr. Software Engineer/Project Manager, Image Analysis
News and Events
February 4, 2015. Press release. Hayward, California
1.5 nm nanofabrication
Researchers at aBeam Technologies, in collaboration with Lawrence Berkeley National Laboratory and Argonne National Laboratory have developed a technology to fabricate test patterns with a minimum linewidth down to 1.5 nm. The designed patterns involve thousands of lines with precisely designed linewidths; these lines are combined in such a way that the distribution of linewidths appears to be random at any location. This pseudo-random test pattern allows nanometrological systems to be characterized over their entire dynamic range. For more details click here.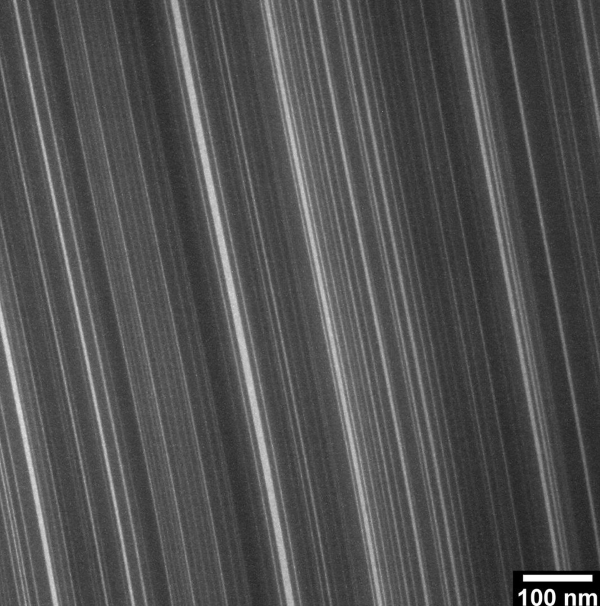 TEM image of fabricated test sample with minimum linewidths 1.5 nm
November 1, 2013. Press release. Hayward, California
aBeam opens subsidiary in Japan
aBeam Technologies, Inc., announced a change in operations in Japan by establishing its subsidiary company, aBeam Technologies, Japan. The president of aBeam Technologies, Dr. Sergey Babin, said: "aBeam has established aBeam Technologies-Japan, Incorporated. The company will strengthen aBeam's ability to meet customers' demands and extend its business in Japan. The CEO of aBeam-Japan is Dr. Makoto Yoshimi, who has strong experience in the semiconductor industry on both the technical and business level. We believe that his deep expertise will benefit users of our products and increase the market for existing and future products."
aBeam Technologies develops software to simulate and optimize the fabrication processes in semiconductor manufacturing. Customers include chip-making factories, equipment makers, and maskshops. Read press release here.
Monte Carlo Workshop and User Meeting in Moscow, Russia
August 2012, Newsletter:


- New version of myCD was released
- Monte carlo workshop and user meeting was held in Moscow, Russia
- aBeam's exhibition at the SPIE Photomask conference in Monterey, California.
Read the newsletter here.